Activity Report
2018.09.18
Cultural Exchange Program In Russia
Ryo Ueda
School of Environmental Design, Kanazawa University
Cultural Exchange Program
Kazan Federal University, Altai State University
I took part in cultural exchange program in Russia. In this program, I learned about Russian nature and culture. I visited Kazan and Altai. I went to Sviyazhsk island in Kazan. This island was registered as a World Cultural Heritage in 2017. This island is surrounded by big rivers, so fortress was built on this island and after a while monasteries were built.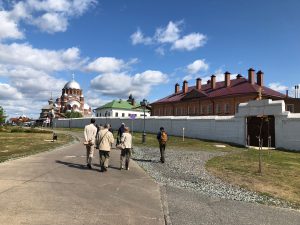 Sviyazhsk island
People who live there make their living by selling local foods such as piroshiki for tourists coming to see the monasteries. I learned how to live effectively in a historical land. 
In Altai, I visited Belokurikha, a health resort surrounded by forests.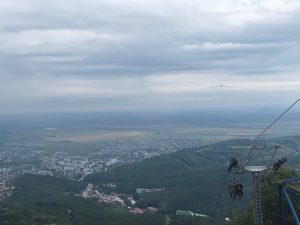 Belokurikha
People in Belokurikha earn their living by selling wooden goods such as dolls and baskets. There were also hot spring and horse riding service.
Through this program, I learned how to coexist culture and nature. I came to think about not just protecting nature but also relating nature to our lives.