Activity Report
2018.09.18
Culture Exchange Program in Russia
Mizuki Tsuchiya
School of International Studies, Kanazawa University
Cultural Exchange Program
Kazan Federal University, Altai State University
This was my first time visiting Russia. I already miss everything there. Before going to Russia, I never expected to see such huge and beautiful nature and wide skies. I fell in love with the sunset every evening.
During this program, we stayed in two cities, Kazan in Tatarstan and Barnaul in Altai. I really enjoyed every single day spent in these cities, learning about nature, history, business, culture, language and interacting with Russian students!
First of all, I would like to explain about people live with and feel about nature in Belokuriha. Belokuriha is a town and balneological resort in Altai Krai. Almost all of the population there work for the tourism industry, such as in hotels, restaurants or souvenir shops. In this way, the town uses nature to create their business.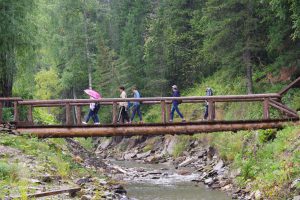 There is a place where you can stay in nature, near to Belokuriha. The purpose of this area is for spa therapy and treatment.  But there are activities available for all types of people. For example, one can escape the heat and turbulence  of city life during the summer months, by staying at the woodhouse or camping. My favourite idea is to have a wedding here surrounded by such beautiful and  peaceful nature!
The houses and facilities are situated around a small lake and you can have such magnificent views of a natural blend of greens. There is also a small house where one can loose oneself in serene meditation. Of course you can also walk, run and swim in the river, as well.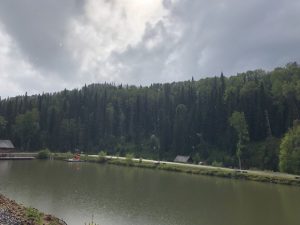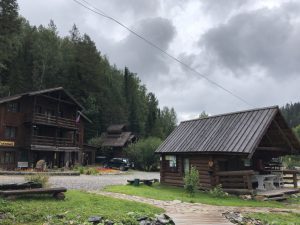 Also, people often visit Belokuriha during the winter to do activities such as skiing. Taking the lift to the top of the mountain will reward you with a bird's eye view of the entire town. Walking through the surrounding woods, one comes across many friendly birds and squirrels.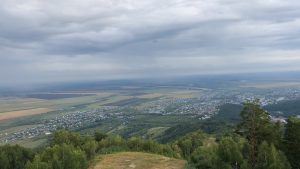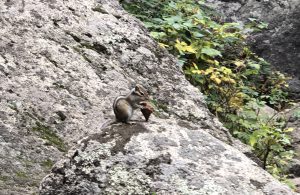 Back in the town there is a cheaper hot spring spa. I also experienced horse riding here which was thoroughly enjoyable and great fun. This area advocates the ideal summer holidays for relaxing and treating your body. This town is one example of successful resort businesses. I believe that this theme of spa treatment in nature should be a model adopted by Japan. Because Japan has many beautiful natural areas of equal serenity, and a large demand for spa treatment.
This study trip was one of the most unforgettable experience in my life. I appreciate all of the people who helped and be kind for us during our stay in Russia. I hope to come back again!