Activity Report
2018.09.28
Interaction with Kazan Federal University
Ryota Aramata
Division of Electrical Engineering and Computer Science, Kanazawa University
Others
Kazan Federal University
I participated in a symposium at Kazan Federal University. I listened to the presentations and posters presentations made by students and professors at Kazan Federal University and asked questions about what I was in doubt for two days. I also presented the contents of the poster and responded to the questions for about 2 hours. By discussing with students and professors in Kazan, I gained various knowledge and I was able to think about my research again.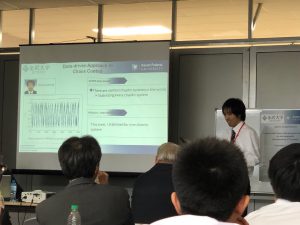 My short presentation
In the other two days, I was able to do sightseeing in Kazan freely. Kazan is a big city in Russia, and since there were many famous churches and sightseeing spots, I was able to enjoy sightseeing for two days. Among them, the lighted up Kremlin which was introduced by students of Kazan Federal University who became friends was very beautiful and became unforgettable memories in me. I would like to go to Kazan again if I have the chance.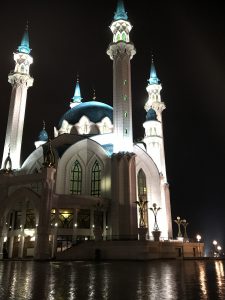 Lighted up Kremlin