Activity Report
2018.09.18
Kazan Biosphere Reserve
Haruka Shinada
School of Geosciences and Civil Engineering, Kanazawa University
Cultural Exchange Program
Kazan Federal University, Altai State University
We Kanazawa University students went Kazan BR.(Biosphere Reserves)  They are the national park in Raifa part, and Sviazhsk island. I want to use the experience to the forest reservation in Japan.
First, I went  Sviashzk island. There are churchs, and markets. In there, nature and religion(church) are the spots of sightseeing. So Sviazhsk industry is being developed. It is like Mt.Fuji or Kiyomizu temple in Japan.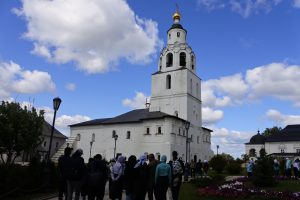 (In the church, women wear a hood and skirt.)
Second, I went the national park and the monastery in Raifa area. The park is near the monastery because the reservation of forests is connected to their religion. There is a big difference between in Russia and in Japan. In Japan, effects of religions don't work much. So the ways of reservations need different  viewpoints.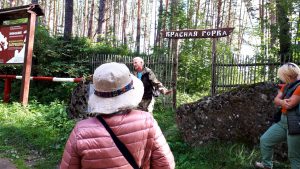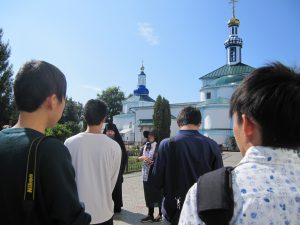 I can learn about the biosphere reserve a lot. I want to consider the forest reservation system in Japan with the idea of Russia.