Activity Report
2018.10.03
Joint Kazan Symposium
Tomohiko Matsui
Division of Electrical Engineering and Computer Science, Kanazawa University
Others
Kazan Federal University
I stayed in Russia for 4 days, and participated in Kazan Symposium for 2 days.
At the symposium, I listened to the presentation of professors and students. I got interested in the presentations in various fields. Also I made short presentation and poster presentation. And, I asked questions about research that is not my specialty field and answered questions about my research. I enjoyed discussing my research and research of KFU students with many students. So, I improved motivation for my research.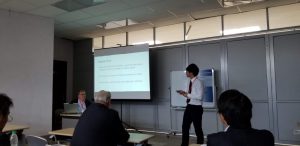 Short Presentation
Outside the symposium, I enjoyed sightseeing in Kazan. Kazan is a big city in Russia. I visited Sviyazhsk Town-Island and Kremlin. It was a very good experience to see the scenery and buildings that I can not see in Japan.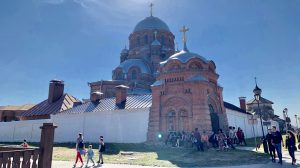 A building in the Sviyazhsk Town-Island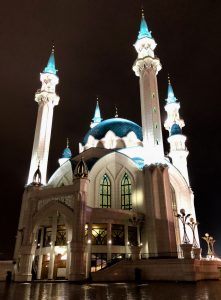 Kazan Kremlin